Hey, are you looking for an easiest and practical guide on how to start a blog in 2022?
Then Congrats! yourself,
One day you will be proud of your decision because I also feel the same for my decision on starting a blog.
But wait,
Are you also wondering that starting a blog isn't so easy that everyone can't start?
or you must have technical knowledge in order to start a blog and make money from it.
Then don't worry,
This is only a myth that every people used to believe until and unless they got to know the reality.
In this guide, I am going to share with you the 7 easiest steps to start a blog from scratch and start making money from it.
Trust me, blogging for beginners is not so difficult and you don't need to be a techie guy or coding expert to create a blog website.
The only thing that you need is a passion to earn money online and a smartphone with an internet connection. That's it.
And I am damn sure that if you are reading my post at this time then you definitely have a smartphone with an Internet connection.
The only thing which is left is a passion or goal to build a passive income source online.
Before we dive deeper into it let's know about blogging.
What is blogging?
In short, blogging is just like a website where you can share your knowledge and experience with the people on the web.
All of the articles that you read on Google to gather any information mostly are news blogs, review blogs, etc.
So the blog is a medium that gives you a platform to connect with like-minded people just by sharing your knowledge in which you are good at. People read your blogs that's how a communication build between you and them.
Why you should start a blog?
Starting a blog can be life-changing design for you but Only when you follow your passion. People start a blog just because they want followings
Earn money from home:- blogging provides you with the flexibility to work anywhere anytime you want. It provides both money freedom and time freedom.
Share their own story & knowledge:- some people want to share their knowledge with others in that case blogging is a good platform to do that.
Are you one of them or you have some knowledge and skills which you want to share with peoples. So if you choose a niche (topic) in which you have zero knowledge and zero interest.
Then you are not gonna be a successful blogger because people like to read experts. if you haven't proper knowledge then people hardly read your post.
So, to start a blog you must find your interest, your passion. Your passion is the only thing that will never let you feel like a burden on sharing knowledge with people.
In 2021 the internet is growing very fast. Everybody is looking into the Internet to learn, to find everything. So this is a great opportunity for you.
How To Start A Blog In 7 Steps
Here is the 7 easy steps to start a blog from scratch successfully in 2022.
1. Pick a perfect niche for your blog– Choose the best topic in which you want to write.
2. Get your blog online– buy your domain & hosting
3. Choose an attractive theme for your blog– design your blog make it look attractive.
4. Install essential plugins in your blog– add some extra features in your blog.
5. Write & publish your first blog post– post your first article in your blog.
6. Promote your blog– start sharing on social networks.
7. Monetize your blog and make money from it– apply for Adsense.
Let's dive deep into it,
Step 1: Pick A Perfect Niche For Your Blog
This is the very first step to start a blog you must find your niche (topic). To find this you need to do some market research.
Fist of all analyze these thing:-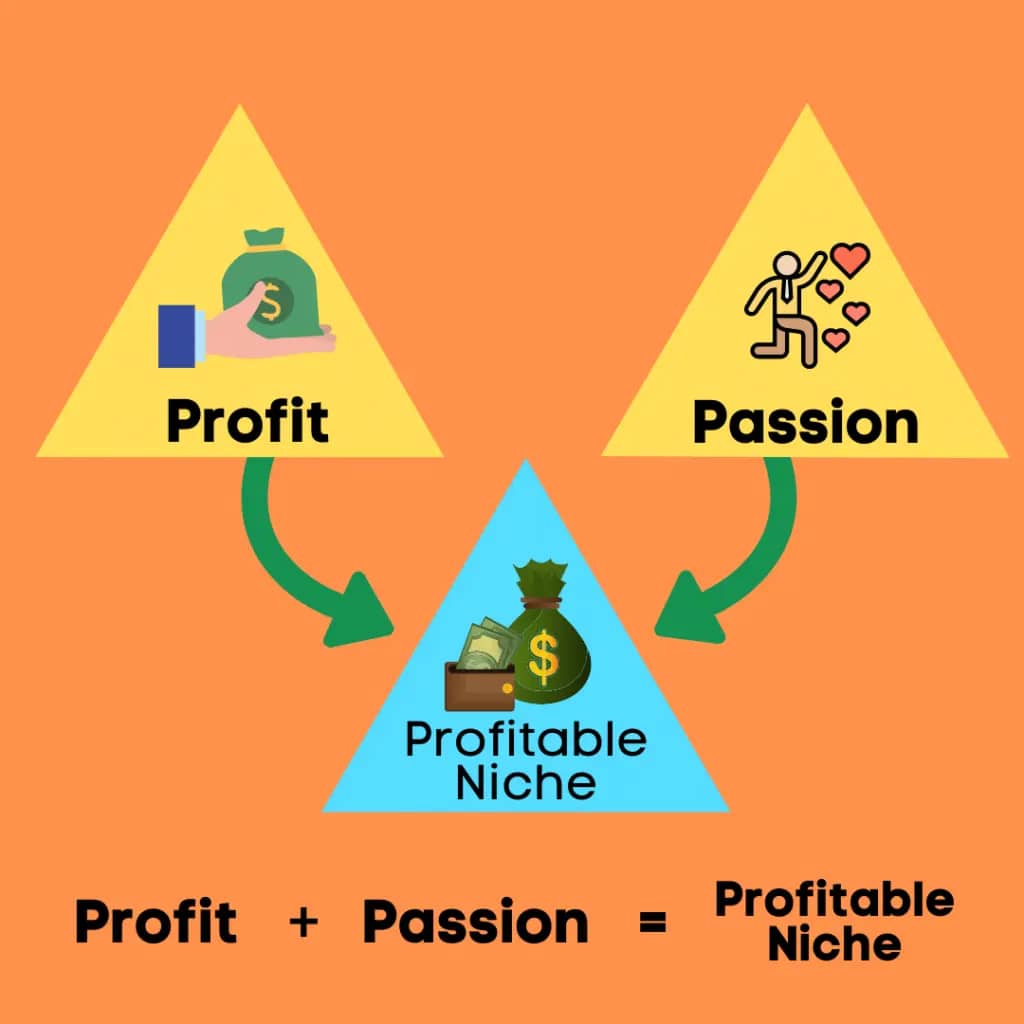 It shows that a money-making successful blog niche comes from both profit and passion.
Step 2: Get Your Blog Online
This is one of the crucial and important step to start a WordPress blog.
First of all if you have decided your niche then now it's time to book a domain name (your blog name).
Domain Name
Domain name is actually your website name which your audience type in browser to visit your site.
Example of a Domain Name
1.https:// – Hyper Text Transfer Protocol
2. www – (world wide web)the subdomain
3. mrshubhu – Domain Name
4. .com – TLD(Top Level Domain)

There are some easy steps to find your perfect domain name for your blog. There are:-
Let's took an example of Smartblogger you can see this domain is Sweet and simple to remember and pronounce.
Also here keyword (blogger) is also included which makes this domain highly relevant and chances of ranking at no. 1 position is more in blogging niche.
Having a "Exact match Domain" is not crucial but yeah this makes ranking a bit easy and fast.
So now, head over to any trusted domain registrar company and check it's availability. My personal suggestion is to go with GoDaddy or Namecheap and buy from there.
In some of the cases, you might not find your domain available that's why should brainstorm at least 2-3 names. You can also use a tool which helps you to find available domains called LeanDomainSearch.
Now you need a CMS which is known as a content management system. This is platform where you start your blog. There are a lot of CMS but i would only recommend WordPress.
Why to choose WordPress?
Well, there are lots of CMS by which you can start a blog but most of the newbies start from blogger as it is free.
But I would highly recommend starting from WordPress because it allows full customization, full control on your site. Also, there are lots of plugins and themes are available which will make your blogging stress free and easy.
Why not Blogger and other CMS?
The biggest disadvantage of using blogger is, this is Google's product and if you violate any policy they can delete your site completely. Also here you have to do a lot of things manually which is not easy for any newbies who don't know about coding.
Here you will not get any type of additional features like plugins. You have to do all the tasks manually.
That's why I recommend WordPress as most of the websites on the web are using WordPress.
Now you understood why WordPress is important. Therefore to starts with WordPress you need hosting.
Did you know about hosting?
If No! let me explain,
Hosting
Hosting is simply a place which is used to store files and database of your blog. You can consider it as land you have to buy to build a house. So you have to pay some amount to hosting companies and they provide you with a space to store your database.
it is just like a hard disk of a computer but here quality of the storage is very high. There are lots of hosting companies that providing hosting service but I am not going to write a giant list. I will tell you the best hosting to start blogging for beginners.
Now you might be thinking which is the best host and how?
Hang on buddy!
There are 100s of hosting companies available on market but I am not going to show you the list. As of now, you are a beginner so for you, I will only recommend Siteground hosting.
The reason behind using hosting the siteground because this is,
Also, Trust me their support and services are excellent. I was also started with siteground hosting.
Now, are you ready to start your online business?
If Yes, Then let's dive deep into it.
When i was new in blogging i had also bought cheap hosting and resulting i got very slow speed which will not only affect your audience also your rankings goes down too.
Let me show you some proofs about it. (This report is of my another blog.)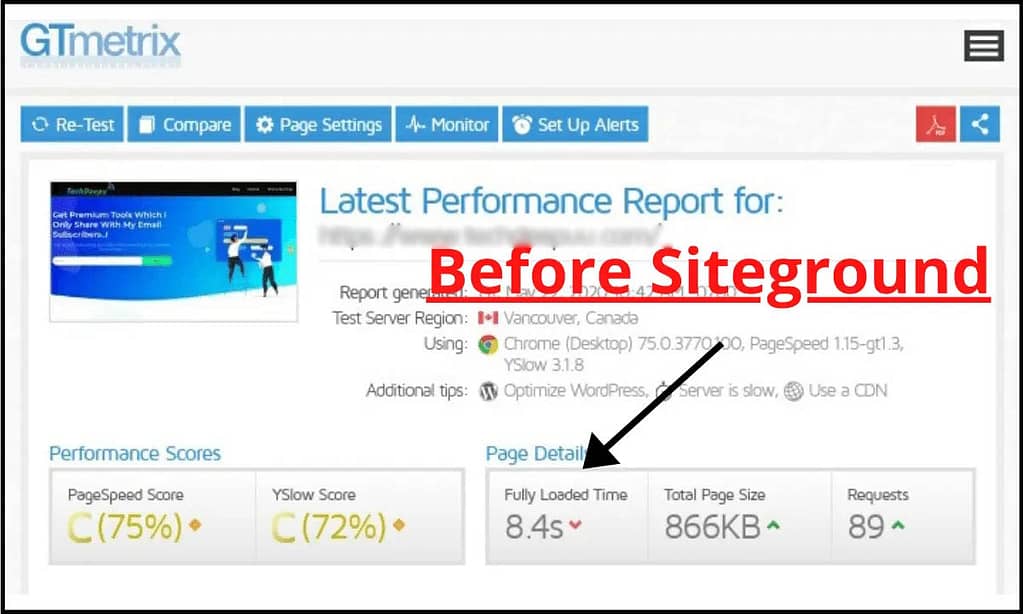 See site load time is almost 9 seconds when i was using an ordinary cheap hosting.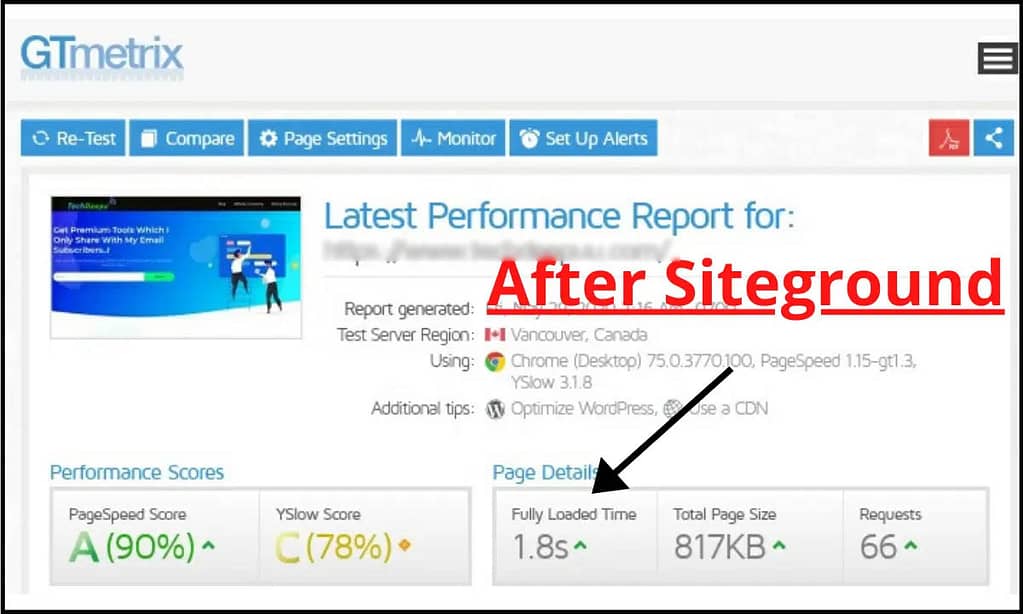 BOOM! You can see the difference in load time between a ordinary hosting and siteground hosting.
But wait!
Why would you believe in my words? Let's se what industry experts are saying about siteground hosting.
Now in this part, i will guide you how can you buy a hosting for your site.
Here it's your choice you can choose any good hosting for you but i would highly recommend SiteGround if you treat your blogging journey as a business startup.
Follow these instructions to buy a hosting and Domain to start your blog:
1. Click on this Exclusive link to buy your hosting
Select any plan according to your need. I recommend to go with startup plan because you are just starting your blog.
2. Select your Domain Name: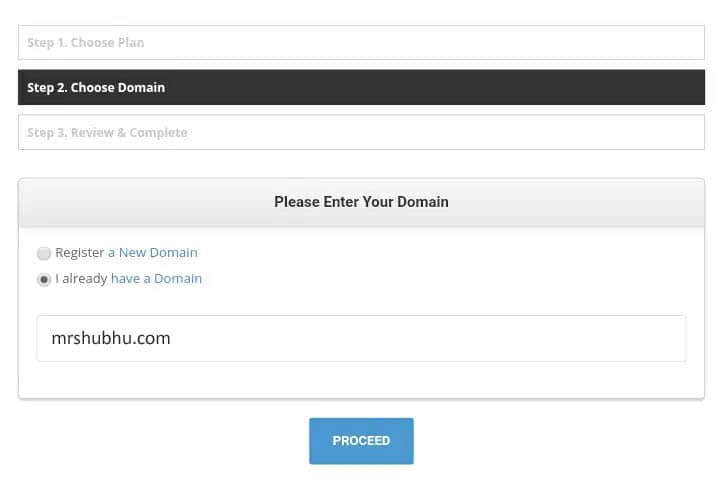 Pick a Domain Name in which you want to start a blog it should be easy to remember, sweet and simple also most important it should be available.
Check out the Domain section again if you haven't chosen your domain yet.
3. Fill out your personal information: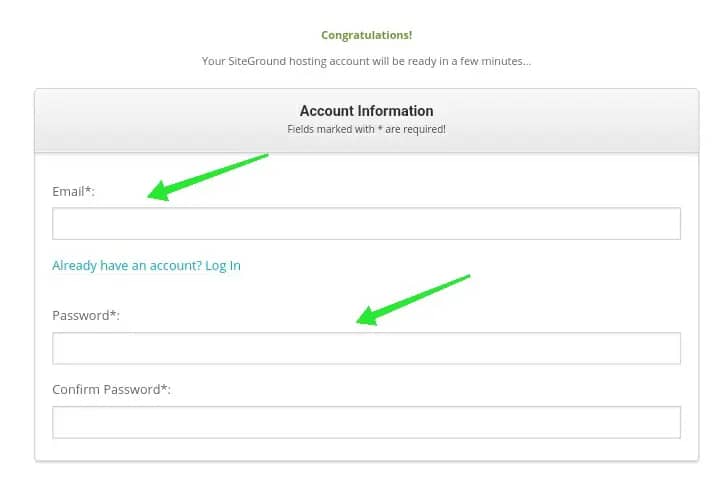 Fill out your personal information like your name, address, email id and password etc. Make sure your email and password are correct.
4. Enter your payment information: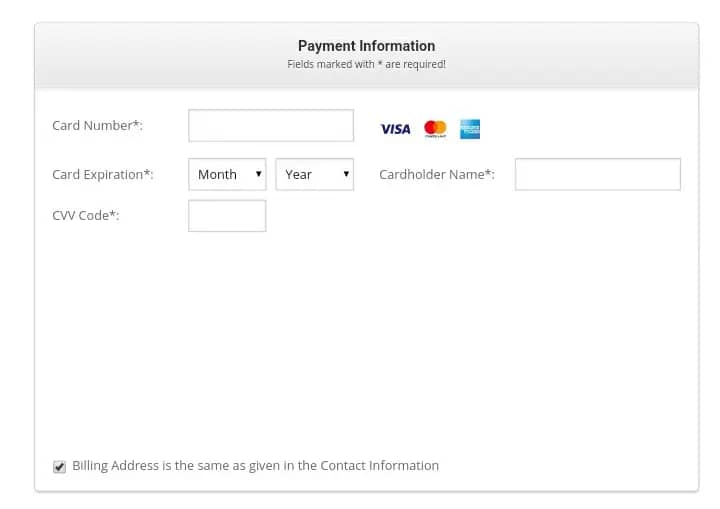 Enter your payment details by selecting the mode of payment. You can use Paypal or Credit/Debit card to move on the final step.
5. Proceed to Check out: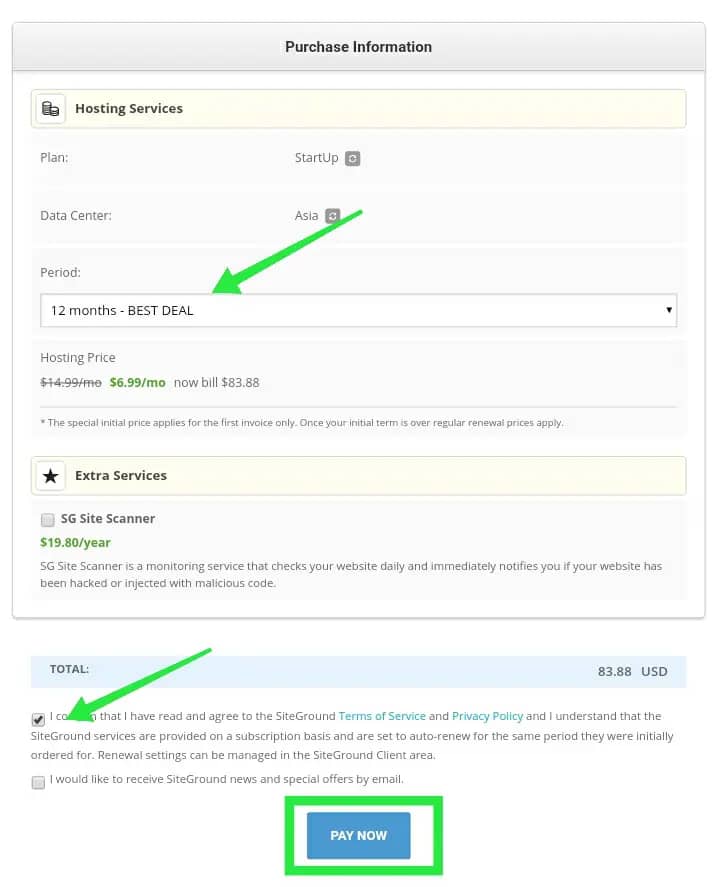 Hereby accepting their policy, terms & conditions you are ready to check out.
After clicking the pay button you will be redirected to the payment interface complete the payment and wait for a second while the process executes.
Congrats! You Made It.
You stepped into the first step in the journey of blogging for beginners which is very important.
Intall WordPress In Your Blog
Installing WordPress in your site isn't like your cup of tea if you are new to this game. That's why the next step is very crucial to follow carefully.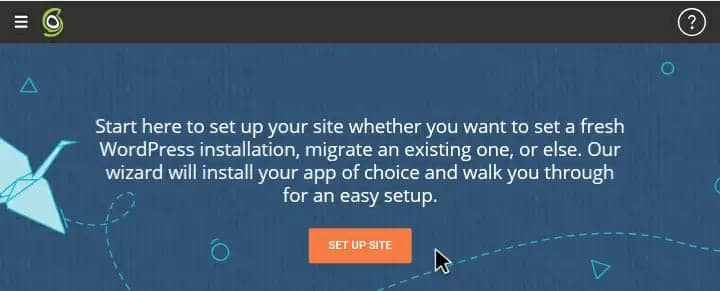 At first Login to your hosting account and you see the following options which I have shown below. Click to Set up site.
Now, you have to set up your website in 3 steps at first you have to select Existing Domain and enter your domain. If you don't have a domain click on "New Domain". Then click continue to next step.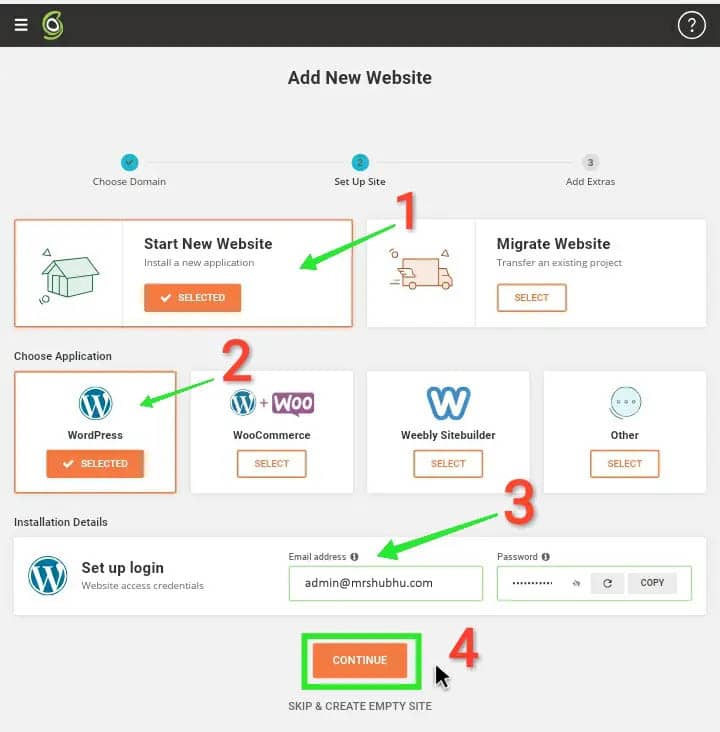 In this step, You have to choose to start a new website if you are starting your blog the first time and then choose WordPress cms then enter your login details make you keep a note of that login details. After checking all sections click continue to 3rd step.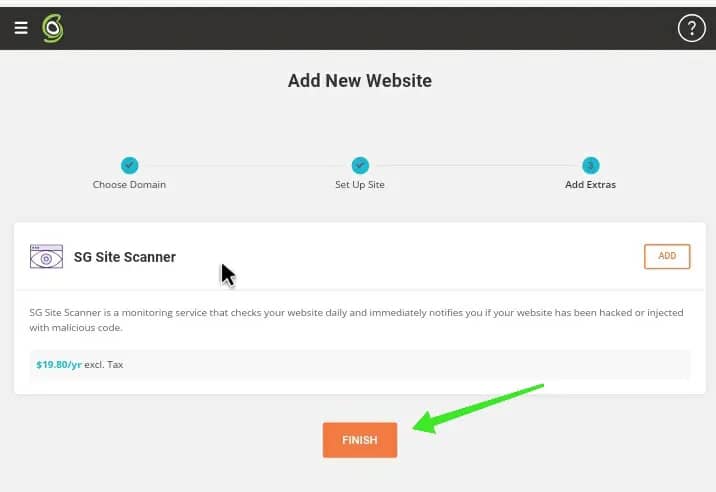 Don't do anything just click on finish button and wait for at least 2 minutes to install WordPress in your site.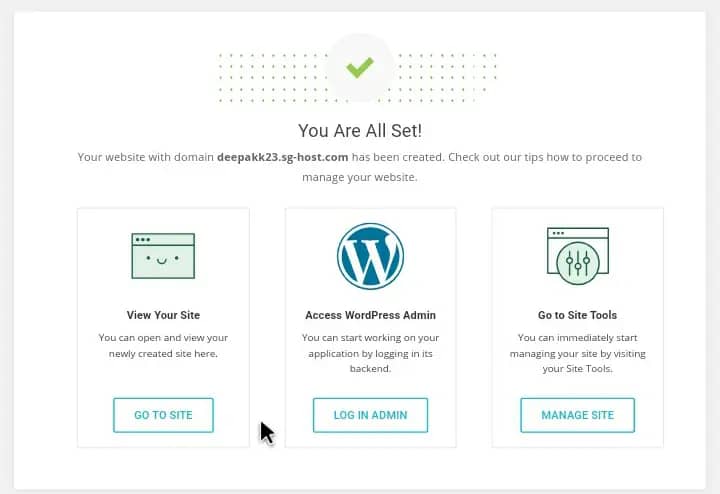 Hurrah! You have successfully installed WordPress in your site. Now you can visit your site, log in to your wp-admin panel and manage your sites.
To login into your wp-admin panel, you need username and password which I told to keep a note of your login details.
Step 3: Choose An Attractive Theme For Your Blog

This is the important part to give an attractive visual look to your blog. Also, themes are responsible for site loading speed if you choose a heavy theme it will slow down your site.
So I recommend not to choose any heavy theme. Themes are the most important thing when you design and make your blog look attractive.
In WordPress, you have a hell of a lot of options to choose the best theme according to your blog which will help you to keep your readers on your page.
Don't use any cracked or nulled theme which will not only slow down your site also it can inject some malicious codes that will weaken your site to get hacked.
If you really want a beautiful design and attract your customer's attention then you should invest in a premium theme which will be value for money in the long run.
I see many bloggers dont invest in these necessary assets and use the cracked theme which is really a good thing.
Now, the question is which theme is best?
I will say Generatepress which i not only recommend to everyone although i am also using this theme in this blog right now. This is a lightweight (under 50kb) and responsive theme.
This makes this theme really very fast also it is fully customizable means you can customise this theme according to your imagination.
There is also some theme are available which is really very good but before i talk about them let me tell you some points which you should always keep in mind before purchasing any theme.
Points to be noted before buying a theme:-
These points are important which every premium theme should have (Like Generatepress and Astra )
Yes, apart from Generatepress theme you can also go with Astra thems. This is also lightweight and fastest theme.
Now, if you have picked a perfect theme for your blog lets understand how you can install in your WordPress blog.
First of all, login to your WordPress dashboard by typing https://yourblog.com/wp-admin/
1, Go to Appearances and then the theme section here you will lot of free themes but if you have already purchased then go to add new and then upload.

2. After clicking on "upload themes" you will be redirected to your files. Select then zip file of the theme and then upload it.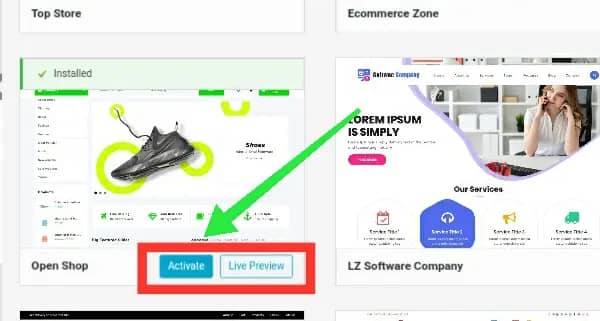 3. After successfully updating your theme activate this theme in your blog. That's it you have activated a theme in your blog.
Now, if you want to customise this theme go to appearance and then customisation to customise your theme. Try to make your theme fully responsive check both mobile and desktop version.
Now, after successfully designing your blog its time to add some more extra features and security so that your blog will be mode secure. Adding those additional features will help you to save your time.
Step 4: Install Essential Plugins In Your Blog

Plugins are essential part of any WordPress blog this add a hell lot of additional features that make boogging super easy.
Plugins help us not only to save our time although it helps to keep secure our website from hackers. So here is some list of must-use plugins for every WordPress blogger.
Elementor or Thrive Architect – both of these plugins are amazing for designing a home page building popups also a sales landing page. I am personally using both of these plugins and Elementor is my favourite page builder plugin.
RankMath SEO – SEO is very crucial to rank your website in search results and drive traffic to your blog. For this one, the basic SEO which is on-page SEO can be done by this plugin easily.
This will guide you while you are writing content to optimise well for search engines. There is another famous SEO plugin called Yoast SEO but don't recommend as it has very limited features in its free plan.
Akismet Anti-Spam – This plugin helps you to keep your blog spam-free. It automatically determines spam comments and put them into the spam folder so that your website looks clear and clean. Moreover, the chances of getting penalised are negligible.
Social Snap-Pro – This is also a must-use plugin it provides beautiful social share buttons and also a lot more automated features are available which helps you to get more social shares and don't forget social signals are a great ranking factor.
Wp Rocket – This plugin has amazing optimisation power that can boost your website speed up to 80% which will increase your traffic as well. I highly recommend buying this plugin but you can also go with free plugins like W3 Total cache if you are using lite speed servers use LiteSpeed cache plugin.
Sucuri security – Keeping your website secure from a hacker is the most essential part. This plugin will help you a lot to secure your account and always be tension-free about your site.
Imagify – If you are one of them who uses a lot of images, screenshots and visuals in your blog. Then this plugin helps you to optimize your images and by this, your website loads faster. This plugin also automatically convert images into webp format which is recommended by Google.
UpdraftPlus – Backup of your website is necessary, although Siteground hosting keeps backup daily. But if you are using others hosting which doesn't provide daily backups than This plugin will help you to backup your full website, you can also restore that data whenever you need it.
So this was the list of essential plugins which i am also using in my all of the sites and recommend too.
In that case, if you don't know how to install and activate a plugin. Let me how you in steps.
Note – I am not recommending to use any GPL or cracked theme by local stores as it can inject some malicious code into your blog that will harm your website and maybe Google penalize your site permanently. So always use plugins and themes by its official stores.
Step 5 : Write & Publish Your First Blog Post

Have you ever written an article on WordPress?
Not Yet!, Don't worry here ill guide you how to write and publish your first blog post.
First of all, do keyword research for which you are writing about i am using a tool called Semrush you can also try this is free for 7 days. If you are clear about your topic then move to the next part.
To write an article log in to your WordPress and follow the navigation Dashboard > Post > Add New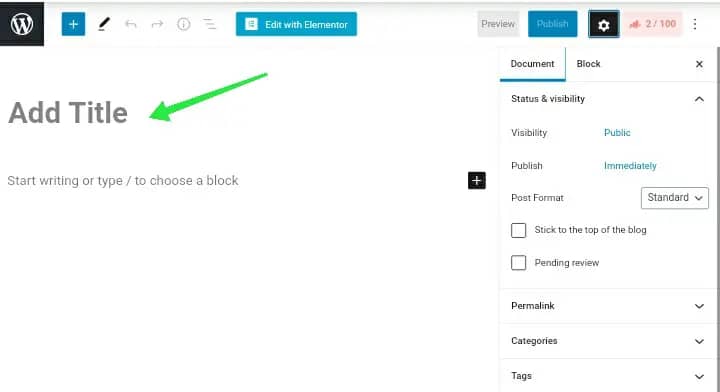 Now start writing in your words if you are wondering what should be the structure and how to write let me share some tips to you.
Pro Tip – Use a tool called Headline Optimiser to optimise your headings and increase CTR.
So this is enough to write a quality and unique content that will drive traffic to your blog.
Now, let's move on the most important part of this journey.
Step 6 : Promote Your Blog

First of all, Congratulations! You have created your blog successfully now you need to tell people that you have created an awesome blog so visit and share in your circle.
There are a lot of ways to promote your blog like Adwords, Facebook ads youtube videos etc. But since you are a newbie i only recommend easy and free ways.
1. Videos
As you know nowadays people are more likely to consume videos instead of text information.
So you can create a YouTube channel a Facebook page or Instagram page in your niche to upload videos in which you will talk about the conclusion and refer to your articles.
2. Social Accounts
Social media is really very power and a good way to promote your content you just need to create Groups & pages about your blog and share when you publish a new post.
Also, you can link your page in your profile so your friends will be able to visit your blog.
3. Q&A Forums
Question and answer forums are also a great way to drive a huge amount of traffic during the initial days of blogging. Just head over to the Quora and Reddit create an account and give answers in your niche also ask them to read the full information in your blog.
4. Pinterest
if you are also using lots of images in your articles then Pinterest can bring huge traffic to your blog. Only you need to create an account and share your blog images with proper title and description and provide a link on those images.
5. Networking
Yes, networking is one of the best ways to promote your content. Build a network with influencers or bloggers around your niche and let them know that you have published a great piece of content they will definitely share your article in their community.
Step 7: Make Money From Your Blog

Now, this is what every blogger talks about. People start a blog to make money from it and this is not a bad thing everyone likes earning money online. Blogging for beginners is not easy to make money from it.
There are several ways to monetize your blog and make a good amount of money from your blog.
Do you want to know what are those?
Let's deep dive into it,
Adsense –
Adsense is the most commonly used method to monetize a blog and earn a handsome amount of money. Adsense is Google's product in which they advertise on your blog and you are getting paid for.
When you will complete 20 unique, quality posts in your blog and start getting decent visitors. Now, its time to apply for Adsense.
Follow these steps to get started with Adsense:-
Your blog shouldn't violate their policies AdSense team will verify this and gives you the approval to show ads in your blog.
Bingo!, Now you are ready to make money with the world's largest internet marketing company Google.
Affiliate marketing –
Affiliate marketing is the best way to build a passive income source and my personal favourite too. In this monetization method, you don't need millions of monthly visitors to earn $10,000 per month. That's why everyone loves this.
Here you have to promote products of other brands and whenever someone purchases through your reference you got an affiliate commission which is X% of the product's price.
So, how can you get started with affiliate marketing?
Very simple, You just need to find a product which you want to promote and signup their affiliate program to start promoting in your blog. You can write an honest review, help people to know about that's it.
You might be thinking this won't help to earn $1000/month. Right?
Let me show you income report of patt flynn founder of smartpassiveincome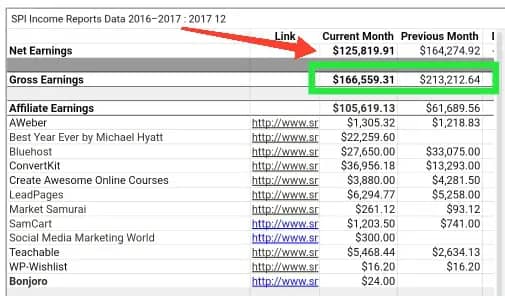 You can see his one-month revenue is more than $150,000 and this is only from affiliate marketing. So you can imagine how big industry affiliate marketing is.
Bonus : Some More Earnings Sources From A Blog
Blogging provides you 'n' number of resources to make money from it that's why I love blogging. If you have a blog with decent visitor then you can monetize with some other methods too.
You can do the following things with your blog –
FAQs : How To Start A Blog From Scratch In 2022
1. How much does it cost to start a blog?
You can start a blog for free but i would suggest buying hosting & domain which will cost around $50-$100.
2. How to start a blog for free?
You can also start a blog for free with blogger CMS. But i won't recommend because it doesn't provide full control on your blog also managing a blog on blogger is very difficult every single task you have to execute manually. That's why i suggest to start a blog with WordPress it will save your time.
3. Should i learn to code before starting a blog?
No! You don't need to learn coding to start a blog. Many of pro blogger also doesn't know to code but they are earning well. So it is not necessary but you can if you want.
4. Do I need a laptop to start a blog?
Not necessarily you can manage your WordPress blog easily from your smartphone but working with a laptop made things easier.
5. Is starting a blog in 2022 still worth it?
Yes, of course, it is 100% worth it if you choose the right niche and work consistently with passion. You can a lot of businesses are movie online after COVID-19 so there is a huge opportunity for you.
Final Words On How To Start A Blog
Congratulations! You have successfully created your first blog in 2022.
Now, this is the beginning of your blogging journey to become a successful blogger you need to learn SEO, Affiliate Marketing and many more things.
Starting a blog and making money from it takes time, this is not an "Overnight Quick Rich Scheme" so you have to consistently work on your blog.
Once you setup your blog you don't need to work 9 to 5 job. Many bloggers are enjoying their life from their blogging income. So blogging for beginners is not rocket science, smart work and consistency is the key to a successful blogger.
I would suggest to read blogs and watch videos to learn fast. For SEO you can follow Brien Dean on YouTube his SEO strategies are insane. Learning and implementing will give you fast results.
I would also recommend to Join our Free Blogging Community where you can ask your queries related to blogging, SEO and Affiliate Marketing. I am very active in my group and reply to everyone to solve their problems.
I hope you liked this article, let me know your feedback in the comment section. Every share shows your love towards me. Thank you,